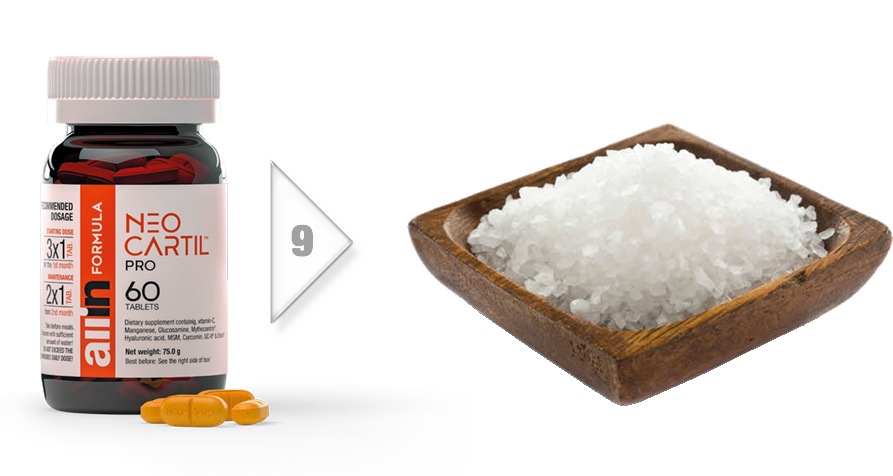 METHYL-SULPHONYL-METHANE
MSM is becoming increasingly popular as a supplement
MSM is an organosulphur molecule naturally present in the human body. Most researchers say that sulphur is one of the most important of the trace minerals. Nevertheless, conclusive data on the biochemical effects and mechanism of action of MSM is minimal. MSM a Generally Recognized As Safe (GRAS) approved substance, it is well-tolerated by most individuals. A variety of health-specific outcome measures are improved with MSM supplementation. NEOCARTILTM PRO contains high doses of MSM, to promote its beneficial effect on joint.1,2 Extensive research in animal models indicates MSM has a very low toxicity when administered both orally and topically. 3,4,5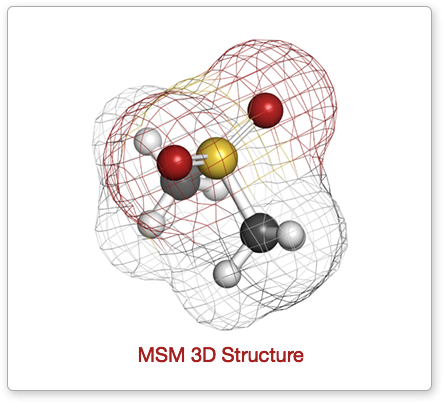 Debbi et al. Ef cacy of methylsulfonylmet- hane supplementation on osteoarthritis of the knee: a randomized controlled study; BMC Complementary and Alternative Medicine 2011, 11:50
Matthew Butawan et al., Methylsulfony- lmethane: Applications and Safety of a Novel Dietary Supplement; Nutrients 2017, 9, 290; doi:103390
Schoenig, G (1968). Acute oral toxicity of sample No. 751, dimethyl sulfone 1 BT No. A6409. Northbrook, Illinois: Industrial BIO-TEST Laboratories
Kababick, JP (1999). Ocular and Dermal Irritation Assay for OptiMSM Brand of Methylsulfonylmethane. Grants Pass, Oregon: Flora Research Laboratories.
Takiyama, K; Konishi, F; Nakashima, Y; Mumamoto, C (2010). "Single and 13-week Repeated Oral Dose Toxicity Study of Methylsulfonylmethane in Mice". Oyo Yakuri Pharmacometrics. 79:23–30.