One unique vision.
"Neocartil® Pro has been designed around a singular vision: to create a cutting edge joint formula that are as powerful and functional as complex, beautiful and innovative. Neocartil® Pro is pure realization of that vision. All aspects defining joint formulas were reconsidered and redesigned for maximum efficacy and safety."
due to its extraordinary complexity, condensed in a
single tablet it provides the most important known
organic substances which are indispensable for the
normal functioning of the healthy cartilage. These
vital elements are provided extraordinary clarity
and quality, from unique resources!
NEOCARTIL® PRO is a cutting edge dietary supplement compiled on a scientific basis, where the performance spectrum of each ingredient is summed up synergistically for maximum effectiveness.


The first Non-Animal Chondroitin
Sulfate (CS) obtained through a
fermentation-based manufacturing
process providing a reliable and
reproducible source of product.
Produced by proprietary fermentative processes: Non-Animal production.
High purity and quality profile guaranteed by controlled, reliable and reproducible process.
Very low protein content and substantial absence of unusually sulfated and over-sulfated disaccharides
Demonstrated biological activity and established safety with published results.
Low molecular weight
Clinically proven superior bioavailability
UC-ll® is the brand name for cartilage containing undenatured (native) Type ll - collagen in powder form for use as a dietary supplement.
Statistically significantly more effective than Glucosamine plus Chondroitin as Measured by WOMAC*1
Four clinical studies show that the benefits of 40 mg of UC-ll® are joint comfort, mobility and flexibility.
UC-ll® is so effective you only need a small amount of this undenatured form of type ll collagen once-a-day Unique Mechanism of Action
Safety Profile
Sourced & Manufactured in the USA


Natural ingredient made from bio-active milk proteins
Osteol™ is a natural ingredient which helps to boost standard joint health formulas
Strong scientific background (in vitro, clinical studies)
Adding OsteolTM to your regular D-Glucosamine + Chondroitin mix allows to increase from 25% to 95% the protective effect.
Developed by Nexira Swiss quality
Non-animal glucosamine, from vegetable source
Non-GMO, Vegan Friendly Non-animal, non-shellfish glucosamine alternative. 
Direct fermentation process from corn. Shellfish-free and allergen free
High purity and quality profile guaranteed by controlled, reliable and reproducible process.
Manufactured to the highest cGMP standards Patented 'Disruptive', solution driven technology.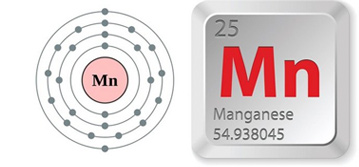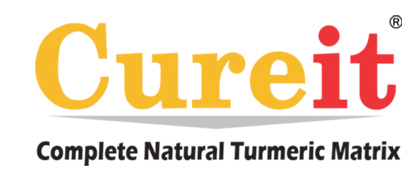 Manganese chloride
Manganese minerals are involved in metabolic processes.
The human body contains 10-40 mg of manganese and the daily requirement is 1 mg.
General symptoms of manganese deficiency: knee pain, dizziness, hearing disorder, poor sense of balance.
Antioxidant metal, an important component of the superoxide dismutase enzyme system.
Much more bio-available
Complete natural turmeric matrix Made by PNS Technology
PNS technology is used to increase the bio-efficacy and bioavailability of the products by preserving the natural matrix of the product and without any degradation of the active molecules.
Human cross over study has been conducted, and found that the Cureit formulation is

10 times more bio available

than the control.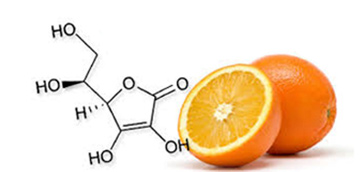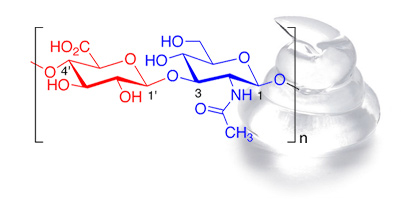 Vitamin C
Vitamin C regulates the synthesis of collagen, along with many important physiological functions. Based on the results of many clinical trials, it has been proven that Vitamin C contributes to normal collagen formation for the normal function of cartilage and for the normal function of bones collagen formation.
Another very important role of the Vitamin C is that contributes to the protection of cells from oxidative stress and to the reduction of tiredness and fatigue.
Hyaluronic acid
Hyaluronic acid (hyalos: glass) forms a viscous, transparent solution and is a major component of joint and vitreous fluids.
Hyaluronic acid is a macromolecule which can be found in the synovial fluid and due to its viscoelastic properties provide lubrication of the tissue surface of joints and contribute to the flexibility of cartilage and tendon.
Hyaluronic acid is widely used in degenerative orthopedic diseases, both in the form of tablets and injections.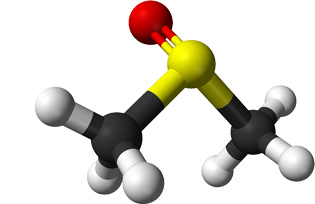 MSM
MSM is a large amount of sulfur transport material in the human body. It is an indispensable part of the cell membrane, present in immune system proteins, connective tissue and epithelial tissues, support tissues, including cartilage tissue.
MSM is a widely accepted and used ingredient in joint formulations.
You can read more about the active ingredients of NEOCARTIL® PRO
under the ingredients menu item.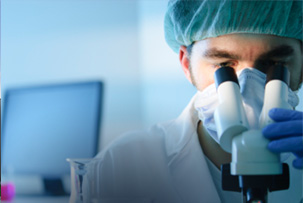 Headquarter and Distribution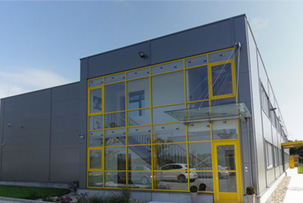 Research and Manufacturing